Green Initiative
Today's challenges for good indoor-air-quality are only surpassed by the growing need for environmentally friendly solutions that consistently deliver long-term efficiency. Energy efficiency and environmental care are priceless. AbsolutAire has taken the lead in developing sustainable HVAC technologies to conserve energy and reduce greenhouse gases in today's world and for future generations to come.
AbsolutAire products support the USGBC (LEED) and the more recent (SERF) initiatives through its range of direct gas-fired products. AbsolutAire offers "The Best Available Technology" – Pure and Simple. These advanced systems for make-up air, heating, cooling, and ventilating are unmatched in design flexibility, application versatility, operating economy and construction integrity – an optimum choice for "green building" design and construction.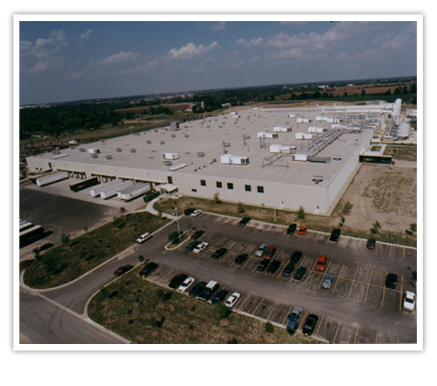 Steelcase, Inc., Grand Rapids, MI

600,000 sq. ft. facility – the first manufacturing facility to earn certification from the US Green Buildings Council (USGBC) – Leadership in Energy and Environmental Design (LEED) program.

AbsolutAire provided 19 direct gas-fired heating and ventilating units that feature humidity control and a network- based microprocessor control system. AbsolutAire also installed 32 direct gas-fired dock door heaters.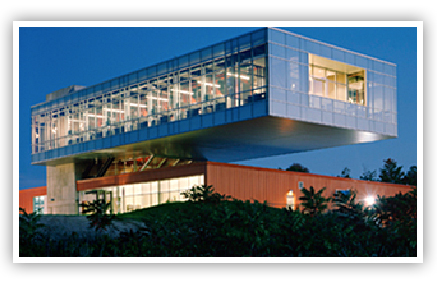 LAMAR Construction, Inc. Hudsonville, MI

30,000 sq. ft. workshop facility plus 16,000 sq. ft. of office space – Certified SERF (Society of Environmentally Responsible Facilities). The facility also received the AISC IDEAS2 award 2010 for innovative design in engineering and architecture.

AbsolutAire provided (1) Model R349-UMX 40,000 CFM direct-fired outdoor, upright 85/15 building pressure control make-up air unit to heat and ventilate the workshop facility of the building. The unit was tied into the owner's building management control system and also painted to match the color of the metal building.