Tom Wisser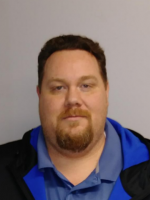 Customer Service Technician
Tom Wisser is a Customer Service Technician for AbsolutAire. His various responsibilities in this position include equipment technical support, handling parts orders and warranty issues, and writing electrical incentive contracts for production employees.

Tom began his career with AbsolutAire following graduation from high school. Over his many years with the company, Tom has steadily risen in responsibility. His experiences have included stints in plant maintenance and safety, product paint booth operations, unit assembly, electrical controls production, management, and customer service.

In addition to continual on-the-job training, Tom also has specialized training in electrical systems, field start-up procedures, and warranty claims fulfillment.