Nelson Howard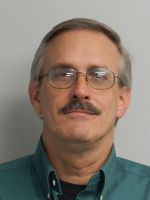 Field Service and DDC Controls Technician
Nelson Howard is a Customer Service Representative and Field Service Technician at AbsolutAire. Nelson's primary responsibilities include providing phone technical support to field technicians, processing replacement parts orders, re-engineering and troubleshooting, and performing onsite field start-ups. He also assists with DDC programming and support, and works with AbsolutAire Sales and Quality Control staff, assisting with technical questions and quality control/manufacturing-related issues.
Nelson began his AbsolutAire career in 2013, following more than 20 years of field service work in South Central Michigan. He has held positions as a Fire Protection Engineer, and service technician for SimplexGrinnell, the world's largest fire protection company.
In 2001, Nelson earned an engineering certification in fire protection from the National Institute for Certification in Engineered Technologies. He has also performed control programming for Radionics, Ademco, Andover Controls, Sonitrol, and Northern Computers, in addition to writing communications software for the OS/9-UNIX platform. He is CPR Certified and Confined Space Rescue trained, is a volunteer with the Battle Creek Police Department, and is also a Boy Scout leader.