John Deisler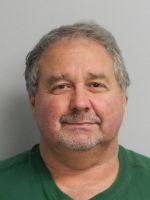 John Deisler is the Quality Manager at AbsolutAire. He is responsible for leading the company down a path of improved, consistent, and sustainable quality, which requires constant data collection and routine job shadowing. John is primarily responsible for the Quality Control and Test Stand Groups in the manufacturing area.
John joined AbsolutAire in November of 2014. Before joining the company, John was employed for 24 years by Dimplex Thermal Solutions, a local chiller manufacturer. While there, he dedicated most of his focus to the Materials Group, but he also interacted on a daily basis with the Quality Group.
John earned his Bachelor's Degree in Business Administration from Western Michigan University in 1983. He majored in Marketing and minored in Management.