Greg Freitas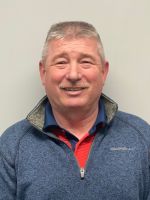 Greg is the Plant Manager for AbsolutAire, and he responsible for all plant-related activities.
Greg began his career in HVAC in 1989 working for TMI in Holly, MI. Greg started on the plant floor and worked his way through all manufacturing areas before becoming Operations Manager and later Vice President of Operations. Greg oversaw four locations, notable of which was the year and a half he spent at the Montreal facility, which was a greenfield site.
Greg has spent many hours in various classrooms developing his skills around business management and leadership development. Greg studied at Washington University Olin School of Business, focusing on leadership development.