Elgin L. Clark II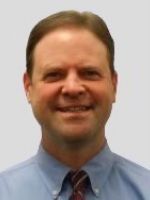 Sales Engineer, Western Michigan & Northern Indiana
Elgin Clark is a Sales Engineer at AbsolutAire. In this role, he is responsible for developing and growing sales for the company's commercial and industrial direct-fired equipment in its Western Michigan and Northern Indiana market regions. Among his key activities, Elgin is focused on new account development, assisting engineering firms with facility design and mechanical systems' specifications, interfacing with mechanical and sheet metal contractors on project pricing and scheduling, and providing factory technical support on selected projects.
Elgin began his AbsolutAire career in 2006, following more than 15 years of mechanical systems' marketing and sales experience in Western Michigan. He has held positions as a Sales Engineer and Sales Manager for V & L Sales, a former provider of food-service equipment and commercial make-up air and heating and ventilating systems. Elgin was also a Sales Engineer for Swaney Sales in Grand Rapids, Michigan, specializing in the design and layout of commercial and industrial heating and ventilating systems for this major Western Michigan HVAC sales firm.
In 1990, Elgin earned a Bachelor of Business Administration Degree from Western Michigan University in Kalamazoo, Michigan. His coursework included an Industrial Marketing major and a Manufacturing Technology minor. He has been an associate member of ASHRAE since 1997.