Casey A. Potts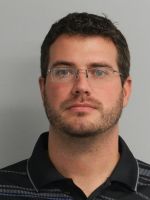 Casey Potts is the Manager of the Engineering group at AbsolutAire. In this role, Casey oversees the mechanical engineering functions at the company. He and his staff are primarily responsible for custom systems and unit design, project management, and review/oversight of customer orders released for production.

Casey joined AbsolutAire in 2012, taking a mechanical design position in the company's engineering group. He had previously been employed at Eliason Corporation, a manufacturer of traffic doors, located in Portage, Michigan. In 2015, Casey assumed his current supervisory role.

Casey has attended Kalamazoo Valley Community College (KVCC), earning an Associate's Degree in Computer Aided Design (CAD) in 2007.