Adam M. Budnick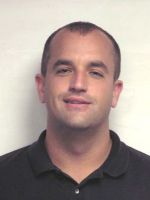 Vice President of Sales & Engineering
Adam Budnick provides continuing support in product development and engineering, Adam is primarily responsible for growing sales and direct-fired product applications in specific OEM markets. These include make-up air systems for the food service industry and spray and bake systems for paint finishing operations. Adam also has selected product sales responsibilities, such as carwash air process dryers, construction heaters, door heaters, fan boxes, and burner boxes.

Adam has been with AbsolutAire since its inception in 1992, actually initiating product design and assembly drawings as his father, Jack W. Budnick, and Bob Jauch were in the process of incorporating the business and finalizing start-up plans. He assumed his prior role as a Sales and Engineering market development specialist in 2005.

A 1990 graduate of West Catholic High School in Grand Rapids, Michigan, Adam has attended Aquinas College, Grand Rapids Community College, and Western Michigan University for selected, job-related studies. During his career, he has also participated in various industry or systems-specific training activities.